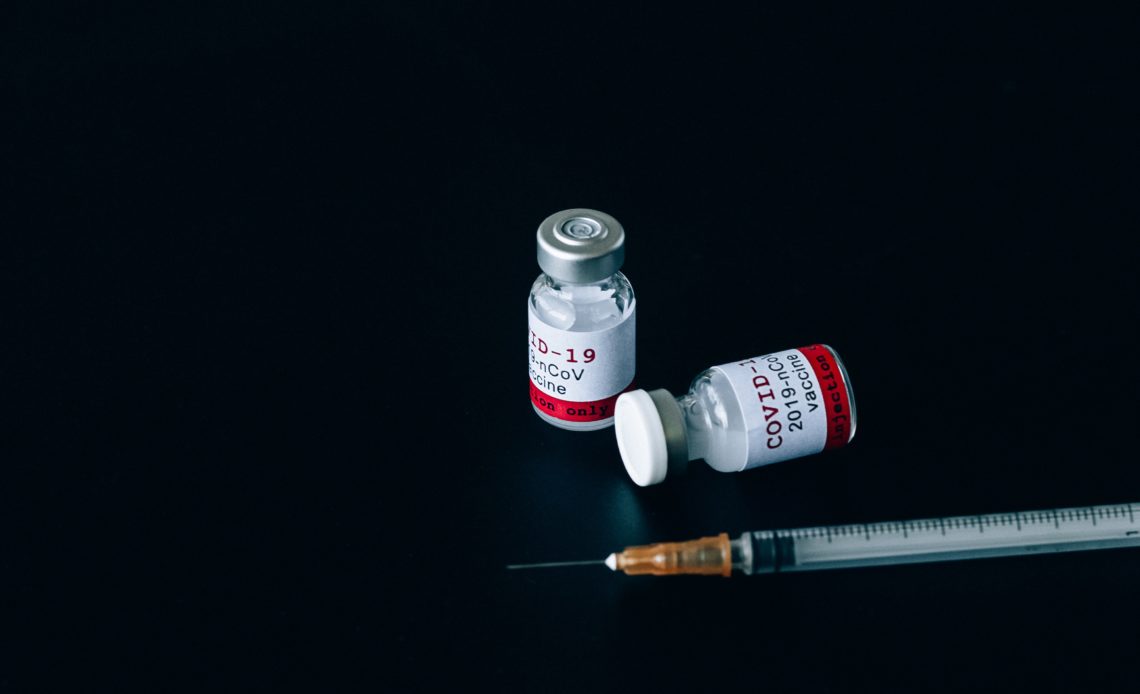 Globally, around 39 million Covid-vaccinations are being administered every week. According to statistics, there should be enough vaccines to inoculate the entire globe 2.1 times by the end of 2021. However, the vast majority of these vaccines are either in, or on their way to, North America, the EU, Australia and Japan. The poorer parts of the world may have to wait years for the vaccines to reach them – if they reach them at all. At the 148th session of the WHO Executive Board, the WHO director general Tedros Ghebreyesus addressed this inequality in distribution as a "moral failure," stating that "these actions will only prolong the pandemic, the restrictions needed to contain it, and human and economic suffering."
According to the Economist, 54 of the world's richest countries account for 40% of the initial vaccine orders (at the end of 2020), which was over double their projected share. Canada is reported to have ordered 11 doses per adult, while some countries in Europe have made their own private deals for vaccines on top of the communal EU deal(s). By February 2021, over 148m Covid-19 shots had been administered but at the same time, over 85% of countries had not even started vaccination programs. Three months later, the situation does not seem much better — While half of North America and 32% of the population in Europe have been vaccinated, only 1,5% of Africa and 7% of Oceania have been vaccinated so far (see the NY Times Vaccination Map).
Vaccine patents are one of the hurdles for low-income countries, as they can neither afford to buy the shots that are being sold for profit, nor use the existing information to develop their own. Pharmaceutical companies are feeling the pressure to cut their prices, especially as many of them have received public funding in the race to end the pandemic. AstraZeneca-Oxford has been dubbed the "People's Vaccine" with their pledge of making the vaccine available at just $2,50 per dose. However, Professor Sarah Gilbert, leader of the AstraZeneca team, insists that the variety of vaccines is necessary in order to vaccinate the whole world. In an interview with the Associated Press, she stated that "We need to be able to make a lot of vaccine for the world quickly, and it's best if we can do it with different technologies so that if one technology runs into a roadblock, then we've got alternatives, we've got diversity″.
The hope of most middle- and low-income countries lies in Covax, a vaccine developing and sharing scheme co-led by WHO. Covax aims to give equal access to vaccines for all 145 participating countries, in proportion to their populations. It is aiming to inoculate 20% of each country, but starting with 3,3% in the first half of 2021 – the estimated amount of the population working in healthcare and other essential work. Further vaccines will be allocated to countries most impacted by the pandemic.
Covax works with WHO approved vaccines – but the pharmaceutical companies developing the vaccines have had different approaches to the situation. For example, 100% of Moderna's projected vaccine supply for 2021 has been bought up by high-income countries, so the vaccines they have pledged to supply Covax will only be available in 2022.
Once the vaccines are ready, countries also must have the right cold-chain infrastructure and vaccination clinics in place. This is less of a problem in at least parts of the African continent though. Africa CDC director John Nkengasong explains that there is already a good foundation for organizing targeted vaccination campaigns, as so many vaccination introductions have been done in the last 10 years. Still the setup of infrastructure can be a heavy strain on already hard hit economies.
So far, 49 million doses of vaccines have been delivered by Covax, but more funds are needed to meet demand over the course of the year. Covax supply is already being affected by production delays from India, who have stopped exporting vaccines due to the country's own high infection rate, and similar production delays are highly likely to continue. Even if Covax meets their target inoculating 20% of the population, this is still far below the 70% that would need to be immunized in order to end the pandemic. Actions outside of Covax need to be done in order to ensure the distribution of vaccines to all countries.
What does this mean for the policy makers? At present, governments are facing immense internal pressure to put their own country first when it comes to vaccination, however, this is also a time when countries have to work together. After all, many of these richer countries rely heavily on the workforce of other, low-income countries. Just looking after those within a single country's borders won't be enough to bring life and the economy back to normal. While it can be assumed that countries that have over-bought vaccines will eventually redistribute their surplus to those in need, the question remains: when will this happen? And might that be too late?
Read the Full Story in The New York Times
Title: Tracking Coronavirus Vaccinations Around the World
Author: Josh Holder, The New York Times
Published: Updated Daily
Read the Full Story in The Economist
Title: Jabs and Jab-nots
Original Language: English
Published: 13 February 2021
Read the Full Story on BBC
Title: Covax: How will Covid vaccines be shared with poorer countries?
Original Language: English
Published: 15 February 2021