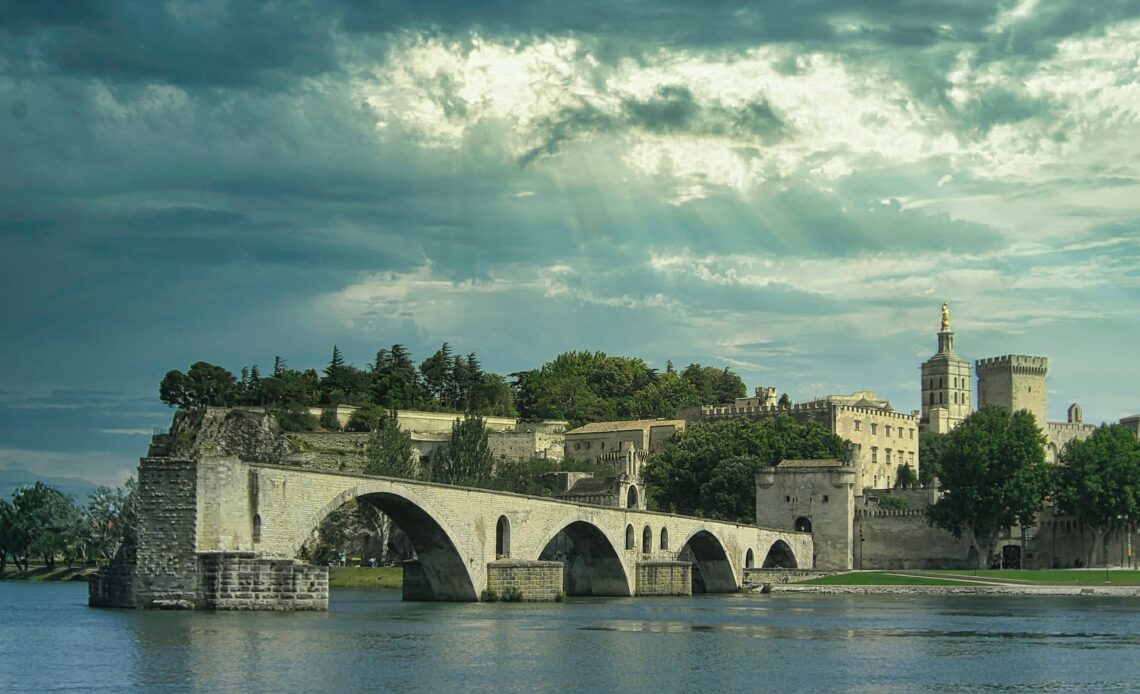 (Registration is closed)
Much of Europe's history is tied to the history of Christianity on the continent. From the rural medieval monasteries to its city's majestic cathedrals, from the paintings of Caravaggio to the music of JS Bach, Europe's history breathes Christianity.
The Quo Vadis Institute is working together with theologians Dr Andrzej Turkanik and Dr Jasper Knecht in offering a completely organised 9-day guided tour through some of Europe's most iconic, historical Christian centres in France: Cluny, Beaune, Fontenay, Lyon, Vienne, and Avignon.
In roughly chronological order, from the early Middle Ages to the Renaissance, Dr Turkanik and Dr Knecht will introduce you to the Christians who lived in those places, to their faith, and how their big ideas and work is still influencing the Christian faith today. Through a combination of visits, city tours, on-location lectures by Dr Turkanik and Dr Knecht, we hope to give those travelling with us a good grasp of the foundational Christian history and theology, whilst enjoying the fulness of French culture.
Come, join us, and see how the God who is at work today, was at work then.
Tour Details
Day 1: Saturday, 17 September| Arrival in Paris, France
Arriving in the morning, we will travel by train to our first location in Burgundy, in the town of Épinac. The evening will see a relaxed meal in our beautiful chateaux.
Day 2: Sunday, 18 September | Cluny & Taizé
We will visit the stunning site of the Abbeys and the Monasteries of Cluny. At this spot, one of the first reformations of the Church began in a humble, local church. In the afternoon, we will walk near the grounds of the famous Taizé community and visit some of the beautiful hilltop villages of the surrounding area.
Day 3: Monday, 19 September | Fontenay & Châteauneuf-en-Auxois
In the morning, we will leave for one of the most well-preserved Cistercian monasteries in Europe: Fontenay. After a tour of the grounds, we will make our way back, stopping in Châteauneuf-en-Auxois, another impressively well-kept Medieval highlight.
Day 4: Tuesday, 20 September | Beaune & Free Afternoon or Wine Tasting
Hôtel-Dieu is an old hospital (founded in 1443), funded by the nobility of the city of Beaune, to support those in need. The site holds a fascinating coming together of medical science and faith: it displays a wonderfully holistic understanding of human well-being. In the afternoon, one can either spend some more (free) time in Beaune or join us for a wine tasting at one of the local producers.
Day 5: Wednesday, 21 September | Lyon
This morning, we travel to Lyon. Arrived in the city, we will visit the Roman Arena, the Cathedral of St John, and the Fourvière Hill. The afternoon is free, and in the evening, we will attend a concert in the city, played by some people in our network who live locally.
Day 6: Thursday, 22 September | Vienne
Vienne and Lyon together were one of the oldest centers of Christianity in Europe and saw one of the first significant persecutions. This beautiful town on the Rhône River has another Roman Theatre, a temple from the same era, and an old Cathedral. We will enjoy the riverside setting and see the surrounding scenery as well.
Day 7: Friday, 23 September | Arles & Avignon
On this morning, we make our way to the Provence. Our first stop will be in Arles, close to the Mediterranean coast. After visiting this beautiful town, we will have a lunch out in one of the famous fish restaurants and head up the river Rhône for a nice walk and a rest. We will have a light supper in the city that evening.
Day 8: Saturday, 24 September | Avignon
On this last full day, we will spend some time in the magnificent Avignon Papal Palaces, which was in active use for the Popes in the 14th century. In the afternoon, you are free to walk Avignon's picturesque streets and markets, do some shopping if one would like, or have a rest. In the evening, we will gather for a last, lush French meal.
Day 9: Sunday, 25 September| Departure to Paris
After breakfast in the hotel, you are free to either continue the holiday at your pace or to make your way back to Paris with the TGV (high speed train), which is about a 3-hour journey.
---
Tour Guides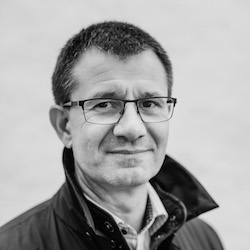 Dr Andrzej S. Turkanik
Andrzej, a native of Poland, born and raised during the Communist regime, completed degrees in music and art in Poland as well as theology in Germany, before earning Ph.D. in Oriental Studies from Cambridge University (UK). The Quo Vadis Institute, of which he is Executive Director, is dedicated to helping ask the questions as to what true human flourishing means in the changing societal landscape in Europe and the Western World and how cultural renewal can be stimulated. Dr Turkanik and his wife have three children. They reside in Salzburg, Austria.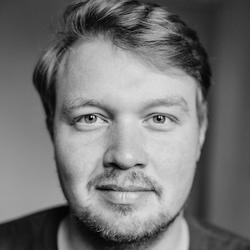 Dr Jasper Knecht
Dr Jasper Knecht is Lecturer in Systematic and Historical Theology with WTC Theology (UK) and Affiliated Researcher in the Historical Theology Department of ETF Leuven (B). Being originally from the Netherlands, having studied in Belgium, Germany, and the United Kingdom, Jasper has a deep love for the history of theology and the ways in which theology has determined—and is still influencing—so many aspects of modern society. He is married to Stefania and they have a young daughter.
---
Practical Information
Dates: Saturday, 17 September – Sunday, 25 September 2022
Arrival and departure from Paris, France.
Cost: 3990 EUR (Includes accommodation, transport from arrival to departure, meals & non-alcoholic drinks, lectures, and entries for all scheduled events.)
Group size: 5-8 attendees, excluding guides
Deposit: 1200 EUR, to be paid by 15 August
Guided by academics Dr Andrzej Turkanik and Dr Jasper Knecht.
Download the French Christian Culture Tour Flyer:
---
Registration is closed.
For more information, terms and conditions, and to register, contact: events@qvi.eu.
For your registration please provide: your name, your email address, travelling with husband/wife (name), your postal address, further remarks like diet/allergies. Thank you!
Photo Credit: Roelf Bruinsma on Unsplash