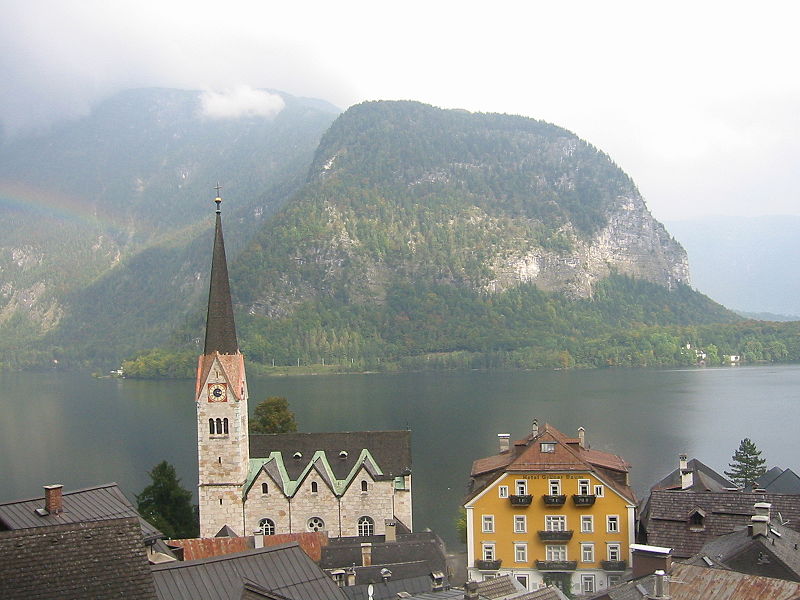 Have you ever thought about the Reformation in Austria? The country was actually an important centre for a wide variety of Reformation movements, whether Lutherans, Anabaptists, and the Counter Reformation. All of these will be discussed and explained if you join us this October!
The Reformation is one of the most influential events in the history of Europe. It shook the foundations of the church and brought a renewed focus on Christ, Scripture, Faith, and Grace. The Quo Vadis Institute is working together with theologians Dr Andrzej Turkanik and Dr Jasper Knecht in offering a completely organised 9-day guided tour through Munich and western Austria, visiting the centres of the Reformation movements: Munich, Innsbruck, Kitzbühel, Hallstatt, and Salzburg. Dr Turkanik and Dr Knecht will introduce you to the Christians who lived there, to their faith, and how their big ideas and work is still influencing the Christian faith today. Through a combination of visits, city-tours, on-location lectures by Dr Turkanik and Dr Knecht, we hope to give those travelling with us a good grasp of the foundational Reformation history and theology.
Come, join us, and see how the God who is at work today, was at work then.
---
Tour Details
Day 1: Saturday, 22 October | Arrival in Munich, Germany
On the arrival day we stay in the old town of Munich to explore the city by walking: Alter Peter/Frauenkirche (Church of St. Peter) etc., gaining first glimpses of the rich reformational History of Southern Germany and Austria.
Day 2: Sunday, 23 October | Travel to Innsbruck, Austria
After two hours travel from Munich to Innsbruck (Tyrol) in the morning, we will dive into the history of the Anabaptists by visiting the memorial park 'Übrige Brocken' ('Remaining Nuggets') and the famous 'Goldene Dachl' (golden roof in the old town). Here we will learn about the life and death of Jakob Huter, one of the most famous Anabaptists representatives in Tyrol and Moravia and founder of the Hutterites – many descendants still live in the USA and Canada today. Huter was burnt alive at the stake (1536) in front of the 'Goldene Dachl'.
Day 3: Monday, 24 October | Optional Trip to the Pustertal, South Tyrol
See where Jakob Huter was born and later arrested with his wife (November 1535). Visit the birth house of another Hutterite, Peter Walpot, who served as schoolmaster and was principal elder of the congregation from 1565-1578 and find out more about other martyrs.
Day 4: Tuesday, 25 October | Through the Tyrolian Inntal to Mittersill/Salzburg
On our way through the Inntal (Valley of river Inn) to Mittersill we will stop in three towns:
Due to large mining industry (silver, tin, copper) Schwaz was the second largest city (12.000) after Vienna in the Hapsburg-Monarchy. Also, the Augsburg Fugger Bank house was heavily involved in the business. The area needed a lot of specialized craftsmen and was therefore a cardinal point for many Lutherans and Anabaptists, like Hans Schlaffer. At least 20 of the latter were unfortunately hanged there.
Rattenberg hosted a provincial court and was an important fortification in the 16th century. It was also the scene for at least 71 executions of Anabaptists. We will learn more about the Judge and Anabaptist Pilgram Marpeck and Leonhard Schiemer.
The town Kitzbühel also was placed on an important traffic junction, where many farmers could be added to the new movement. Hans Kral e.g. was an important missionary and elder of the Hutterites from 1578-1583. Kitzbühel is now famous for the 'Streif', a harsh downhill skiing slope and it´s 'high-society' living there.
Day 5: Wednesday, 26 October | Salzburg (Austrian National Holiday)
In Salzburg's old town, we will set the scene for the first signs of the Counter-Reformation and explore different churches. We will learn about actions set by the Prince Archbishops of Salzburg, which lead to a banishment of about 20.000 Lutherans in 1731.
Day 6: Thursday, 27 October | 'Weg des Buches' in Salzkammergut
We will explore the paths of the 'Bible Smugglers' and other spots of the 'Crypto-protestants' who had to hide their bibles in the attic and live their religious lives likewise in caves and secret spots in the mountain area.
Day 7: Friday, 28 October | Optional: Salzburg or trip to Fuschlsee and Mondsee
During the day you are given two options: explore Salzburg on your own OR join the trip to the 'Lake District' of Fuschlsee and Mondsee.
In the evening we will get together for a consultation on how the 'new ideas of the reformation' are still or aren't alive today.
Day 8: Saturday, 29 October | Salzburg
More content on the topic of the Reformation and a public lecture will be provided by various experts in the Quo Vadis Institute's Fellowship House in Salzburg.
Day 9: Sunday, 30 October | Departure to Munich
We will finish with a community service and lunch before we drive to the airport in Munich.
---
Tour Guides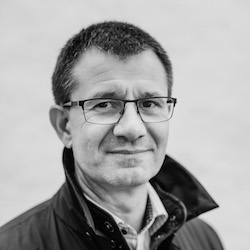 Dr Andrzej S. Turkanik
Dr Andrzej Turkanik, a native of Poland, born and raised during the Communist regime, completed degrees in music and art in Poland as well as theology in Germany, before earning Ph.D. in Oriental Studies from Cambridge University (UK). The Quo Vadis Institute, of which he is Executive Director, is dedicated to helping ask the questions as to what true human flourishing means in the changing societal landscape in Europe and the Western World and how cultural renewal can be stimulated. Dr Turkanik and his wife have three children. They reside in Salzburg, Austria.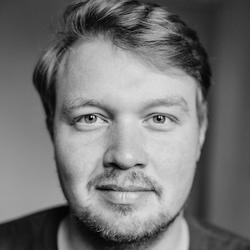 Dr Jasper Knecht
Jasper Knecht is Lecturer in Systematic and Historical Theology with WTC Theology (UK) and Affiliated Researcher in the Historical Theology Department of ETF Leuven (B). Being originally from the Netherlands, having studied in Belgium, Germany, and the United Kingdom, Jasper has a deep love for the history of theology and the ways in which theology has determined—and is still influencing—so many aspects of modern society. He is married to Stefania and they have one young child.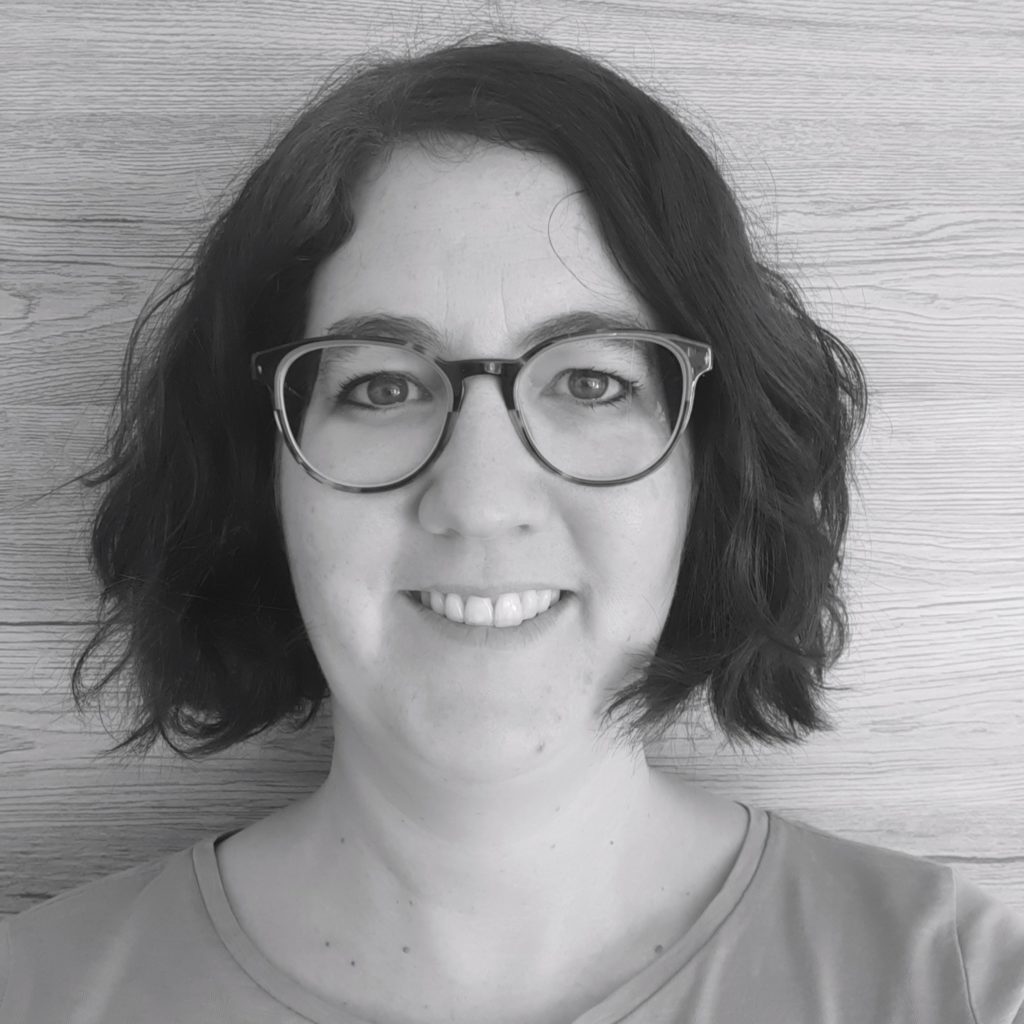 Mag. phil. Verena Schnitzhofer
Verena Schnitzhofer is Executive Assistant at the Quo Vadis Institute, but also trained in ancient history in Vienna (A) and Perugia (I). Currently, she is involved in a smaller historical research project on the Anabaptists in Austria and has written articles on the local groups in Lower Austria and Salzburg. She is passionate about art, history, culture, and its influence on today's society, and loves to explore old towns by walking tours. She is married to Fritz and they reside in Salzburg, Austria.
---
Practical Information
Dates: Saturday, 22 October – Sunday, 30 October 2022
Arrival into Munich and departure from Salzburg (easy train connection back to Munich if needed).
Cost: 1800 EUR (Includes accommodation, transport from arrival to departure, meals & non-alcoholic drinks, lectures, and entries for all scheduled events.)
Group size: 5-8 attendees, excluding guides
Deposit: 600 EUR, to be paid by 1 September
Guided by academics Dr Andrzej Turkanik, Dr Jasper Knecht, and Mag. phil. Verena Schnitzhofer
Download the Reformation Tour Flyer:
---
For more information, terms and conditions, and to register, contact: events@qvi.eu.
For your registration please provide: your name, your email address, travelling with husband/wife (name), your postal address, further remarks like diet/allergies. Thank you!
---
Photo Credit: Commons Wikimedia (Hallstatt im Salzkammergut)