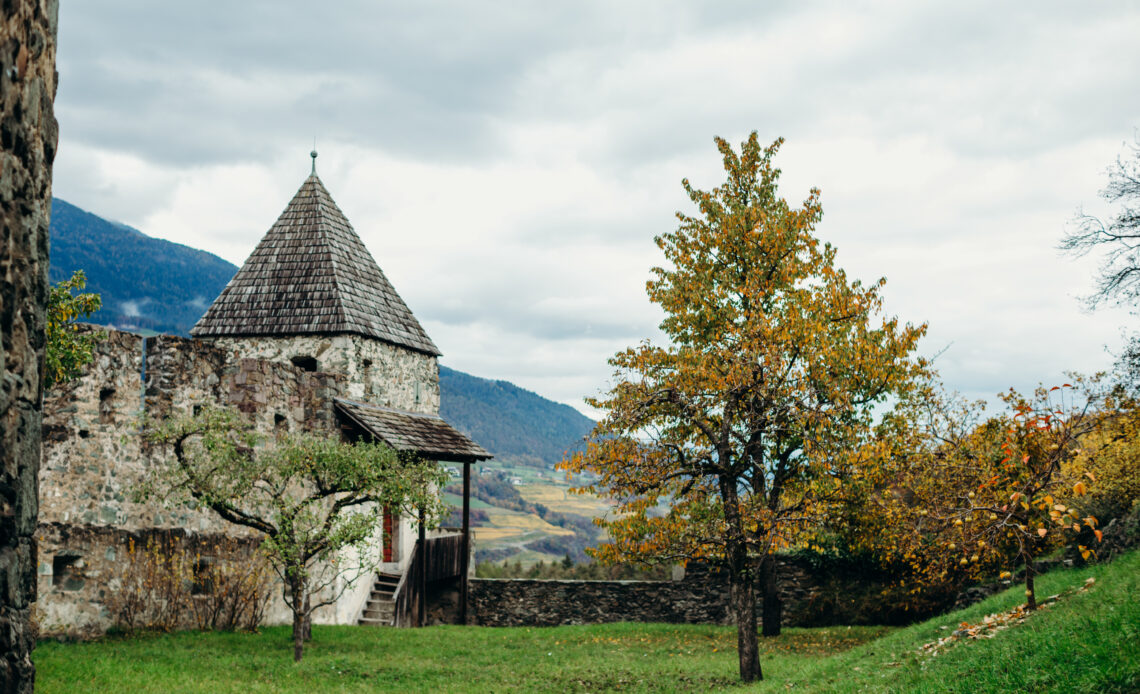 The Quo Vadis Institute can organize a 4-day guided tour through Southern Tyrol (Italy), Austrian Tyrol, and the stunning Salzkammergut for interested groups. This tour will be led by theologians Dr Andrzej Turkanik and Dr Jasper Knecht and historian Mag.phil. Verena Schnitzhofer. Together with local guides, they will introduce you to the Christians who lived there in Reformation times, to their faith, and how their big ideas and work is still influencing the Christian faith and our societies today.
---
Tour Details
The tour can be booked completely or partially: so, it is possible to book individual days. Interested groups must consist of at least five people.
Arrival Day: Arrival in Munich (Germany), Salzburg or Innsbruck (Austria)
Depending on where you arrive, this day we will help you get to our first location: Innsbruck (Austria). Thursday evening will begin with a communal dinner in an exquisite local restaurant, offering the first glimpses of Austrian beauty and culture.
Overnight in Innsbruck
Day 1: Pustertal (Italy)
In the morning we will drive from Innsbruck into the "Pustertal" (Puster Valley), to the lovely town of San Lorenzo di Sabato (Italy). This is where our story begins with the birth of Jakob Hutter, the founder of the Hutterites. Throughout the day, we will visit remote mountain-top villages, secluded castles, and remarkable riverside churches–delighting in the harvest of Italy's lush wine and food regions. In walking where these faithful walked, we will hear and see how they believed, why they believed, and what it cost them to believe.
Overnight in Innsbruck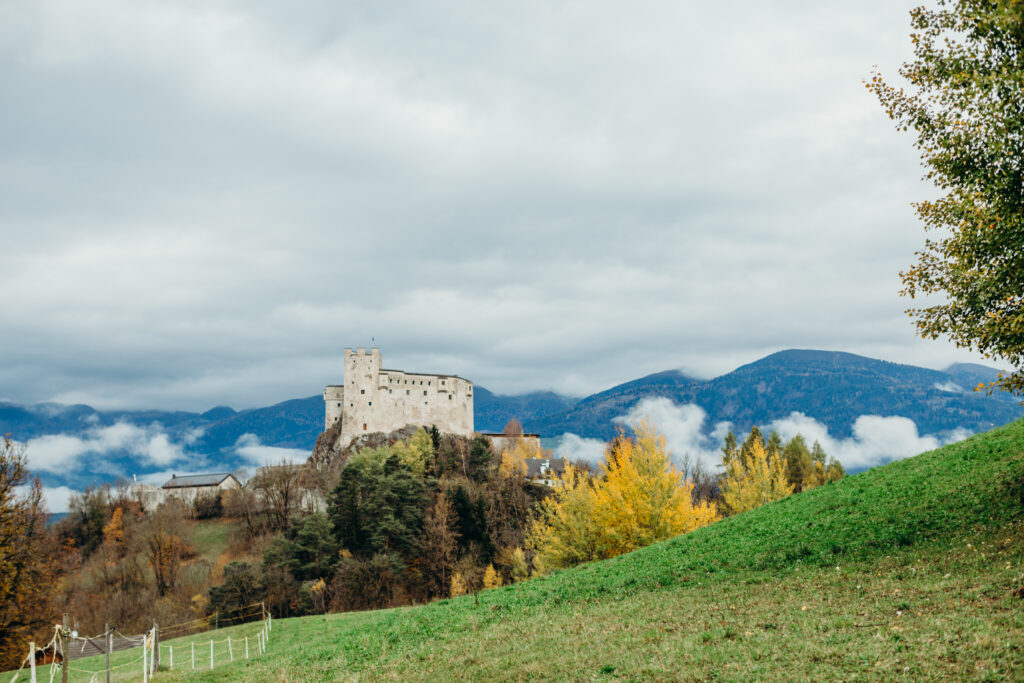 Day 2: From Innsbruck to Salzburg (Austria)
On this second day, we will start in the city we wake up in: Innsbruck. We will see how the Anabaptist believers were embedded in Austrian society, how convincing their dedicated way of life and faith was to those around, and why they were nevertheless forced to flee to safer lands. We will have lunch in the charming Baptist-Stube offering delicious local cuisine, and visit the picturesque and historically significant towns of Schwaz and Rattenberg.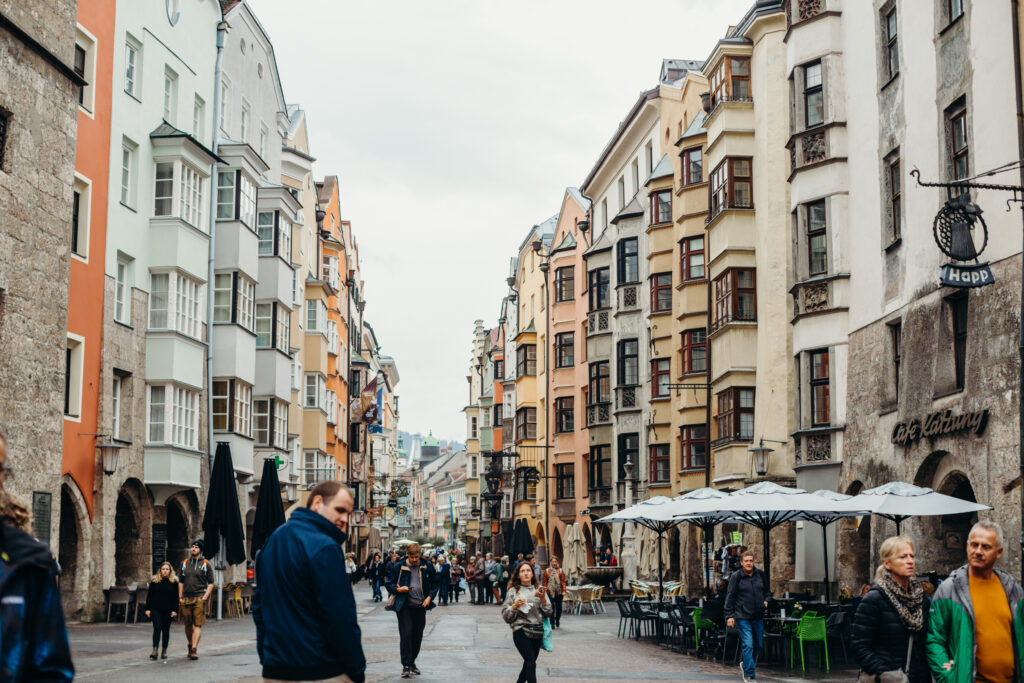 Overnight in Salzburg
Day 3: Salzburg City Tour (Austria)
After breakfast, we will head into the UNESCO World Heritage site of Salzburg's historic city centre. The tour of the city and the conversations with contemporary, local Anabaptist and Lutheran believers will bring history alive. The day would not be complete without a coffee break in one of the oldest coffee houses in town, where also Wolfgang A. Mozart enjoyed himself.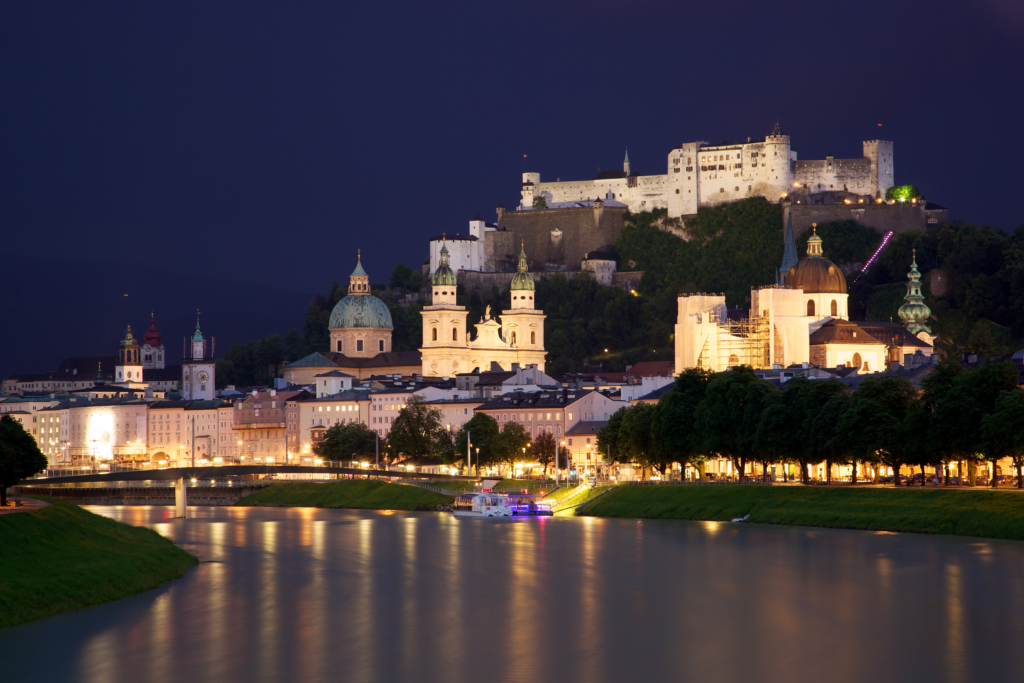 Overnight in Salzburg
Day 4: Salzkammergut (Austria)
We will explore a fascinating historical museum, and walk the paths of the 'Bible Smugglers' and the 'Crypto-protestants' near Bad Goisern who were forced into hidden and secretive lives of faith. On our way back to Salzburg, we will stop in Hallstatt, which is likely Austria's most famous tiny town for its beauty, salt mines, and prehistorical excavations.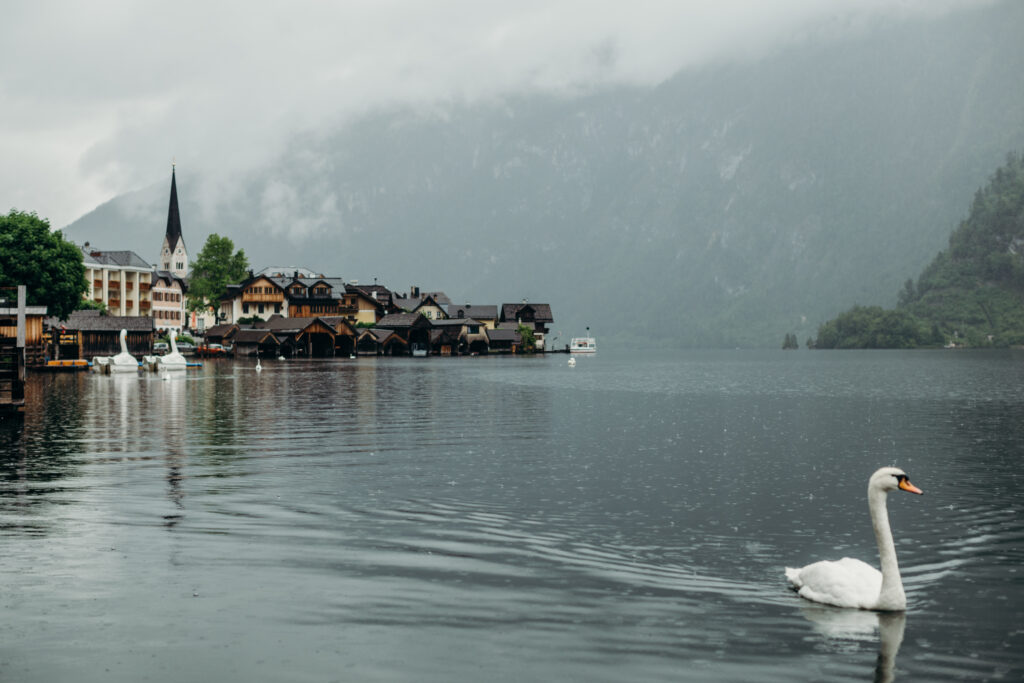 Departure Day
We are happy to assist you in organising transportation to your airport of choice (Munich, Vienna, Innsbruck, Salzburg).
---
Take aways for the Mountainous Faith Tour
This tour will help you think more about what it means to be a Christian in a sometimes hostile world;
It will show you how Christians in the past had to make sacrifices for their faith and what type of sacrifices we might be asked to make as well;
You will connect with Christian Thought Leaders from across Europe and North America;
There will be space to discuss the big questions of life and faith.
---
Tour Guides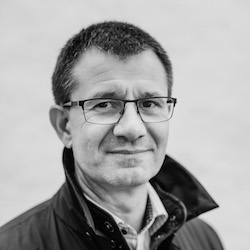 Dr Andrzej S. Turkanik
Dr Andrzej Turkanik, a native of Poland, born and raised during the Communist regime, completed degrees in music and art in Poland as well as theology in Germany, before earning Ph.D. in Oriental Studies from Cambridge University (UK). The Quo Vadis Institute, of which he is Executive Director, is dedicated to helping ask the questions as to what true human flourishing means in the changing societal landscape in Europe and the Western World and how cultural renewal can be stimulated. Dr Turkanik and his wife have three children. They reside in Salzburg, Austria.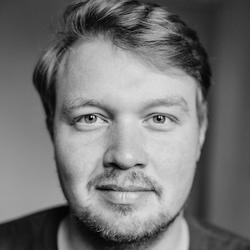 Dr Jasper Knecht
Jasper Knecht is Lecturer in Systematic and Historical Theology with WTC Theology (UK) and Affiliated Researcher in the Historical Theology Department of ETF Leuven (B). Being originally from the Netherlands, having studied in Belgium, Germany, and the United Kingdom, Jasper has a deep love for the history of theology and the ways in which theology has determined—and is still influencing—so many aspects of modern society. He is married to Stefania and they have two young children.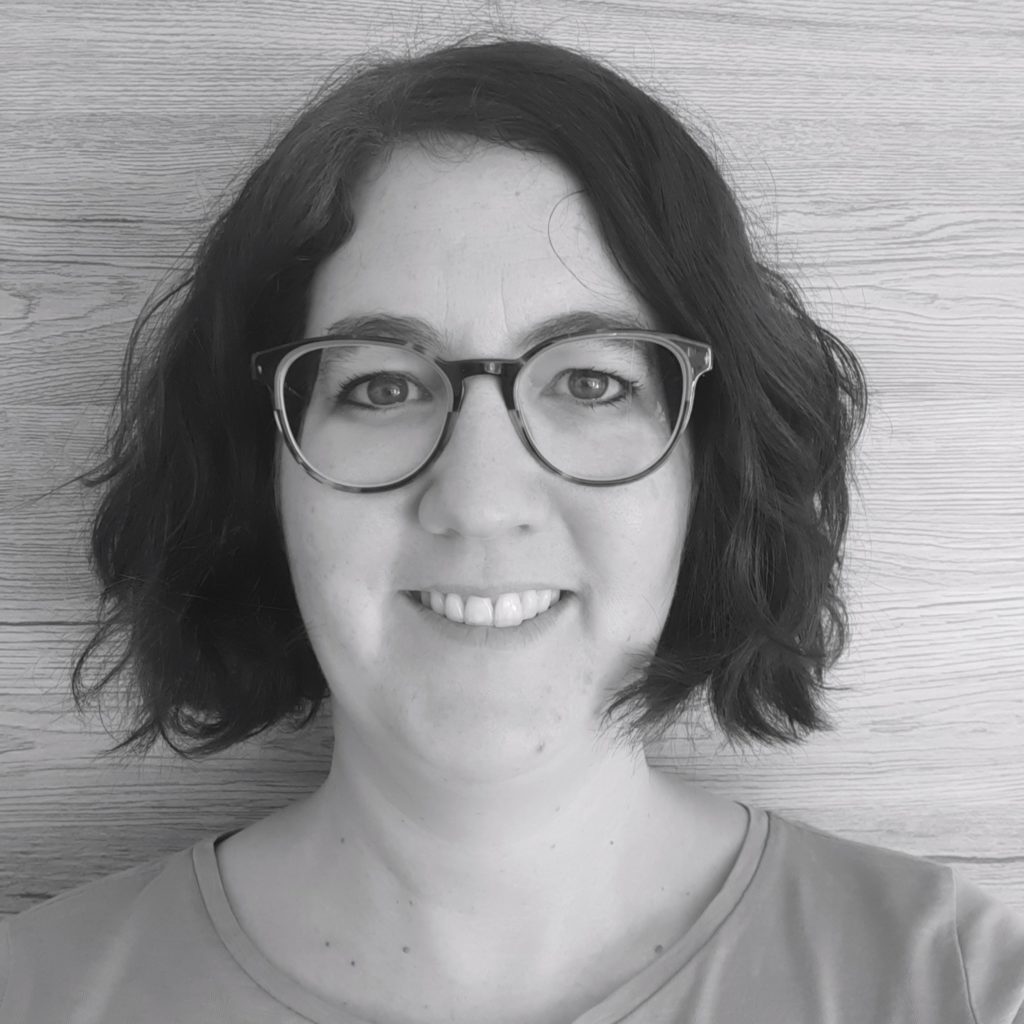 Mag. phil. Verena Schnitzhofer
Verena Schnitzhofer is Executive Assistant at the Quo Vadis Institute, but also trained in ancient history in Vienna (A) and Perugia (I). Currently, she is involved in a smaller historical research project on the Anabaptists in Austria and has written articles on the local groups in Lower Austria and Salzburg. She is passionate about art, history, culture, and its influence on today's society, and loves to explore old towns by walking tours. She is married to Fritz.
---
Practical Information
Dates: To be discussed with the QVI Team. 
Arrival into Munich, Vienna, Innsbruck or Salzburg and departure from Salzburg (easy train connection back to Munich, Vienna or Innsbruck if needed). 
Cost: Depends on the lengths of the tour. For the full tour we charge 799 EUR (Includes accommodation, transport from arrival to departure, meals & non-alcoholic drinks, lectures, and entries for all scheduled events.) 
Deposit: 300 EUR (for the full tour). Must be paid a month earlier than the first date of the tour. 
Group size: 5-8 attendees, excluding guides.
Guided by academics Dr Andrzej Turkanik, Dr Jasper Knecht, and Mag. phil. Verena Schnitzhofer.
---
For more information, terms and conditions, and to register, contact: events@qvi.eu.
For your registration please provide: your name, your email address, the number of guests, your postal address, and any further remarks (diet/allergies). Thank you!
---
Photo Credits: Quo Vadis Institute, except Salzburg (by Jiuguang Wang – Own work, CC BY-SA 3.0)