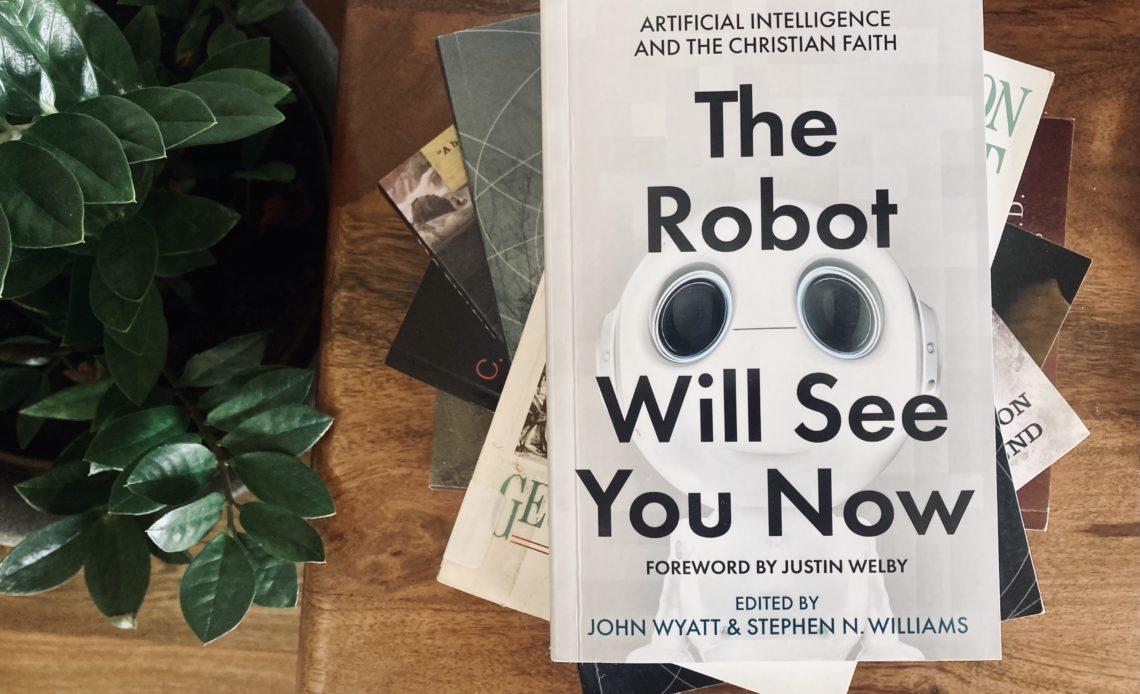 In exciting news: QVI has been a part of publishing The Robot will see you now, a new book edited by John Wyatt and Stephen N. Williams! The book considers Artificial Intelligence and the Christian faith through the essays of a variety of specialists. AI is analysed through the lens of culture and history, theology, as well as ethical and social standpoints. The assortment of essays also includes one from our very own Dr. Andrzej Turkanik, discussing the use of AI in artistic creation.
A common trope in science fiction is the dystopian view of machines taking over, and with the advancements in AI today, many find themselves asking whether this is a present, plausible threat. One of the main questions this book tackles is "What does it mean to be a human?" If we believe humans are created in the image of God, how does this make us stand apart from machines – especially when these machines become increasingly more "humanlike"?
John Wyatt, one of the editors of The Robot Will See You Now, sits down with us to talk about this book in the latest episode of #Rethink – listen to it HERE.
For more information or to buy the book please visit the SPCK website HERE.
In Austria and Germany, you can buy the book in Thalia.
To further pique your interest, here is the full list of titles and authors included in the 'The Robot Will See You Now':
Part 1 CULTURAL AND HISTORICAL ANALYSIS
1. Science fiction, AI and our descent into insignificance — Christina Bieber Lake
2. Out of the machine: cinema and science fiction — Crystal L. Downing
3. Behind artificial intelligence — Stephen N. Williams
4. Being human in a world of intelligent machines — John Wyatt
5. AI and robots: some Asian approaches — Vinoth Ramachandra
Part 2 THEOLOGICAL FRAMEWORKS AND RESPONSES
6. What is it to be a person? — Stephen N. Williams
7. Robots, AI and human uniqueness: learning what not to fear — Robert Song
8. Surrogate, partner or tool: how autonomous should technology be? — Noreen Herzfeld
9. The future of humanity — Victoria Lorrimar
Part 3 ETHICAL AND SOCIAL ISSUES
10. Sextech: simulated relationships with machines — Andrew Graystone
11. Are the robots coming for our jobs? — Nigel Cameron
12. The impact of AI and robotics on health and social care — John Wyatt
13. Art, music and AI: the uses of AI in artistic creation — Andrzej Turkanik
14. The question of surveillance capitalism — Nathan Mladin and Stephen N. Williams
Photo: Rebekka Turkanik